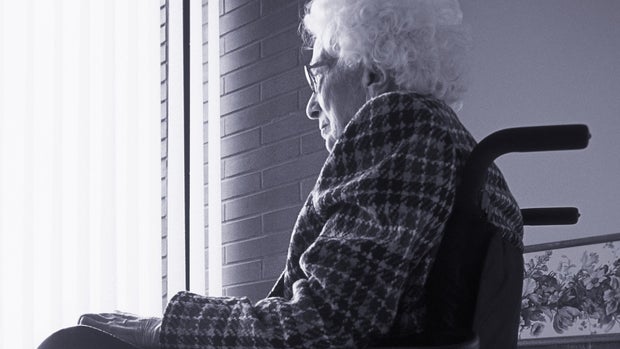 Co-authored by Sandra Swantek, MD, associate professor and director of geriatric psychiatry, Rush University Medical Center; Brett M. McReynolds, policy manager, Eldercare Workforce Alliance; Erin Emery-Tiburcio, PhD, ABPP, associate professor, department of behavioral sciences, CATCH-ON Co-Director, Rush University Medical Center; Michelle Newman, MPH, program manager, Rush University Medical Center; Robyn Golden, LCSW, associate vice president of population health and aging, CATCH-ON Director, Rush University Medical Center.
Bipartisan health care reform may have a chance now that Graham-Cassidy is dead. As members of the American Psychiatric Association, American Nurses Association, American Medical Association, American Psychological Association, and the National Association of Social Workers — 4 of the 114 organizations that came out strongly against the most recent partisan efforts (as opposed to only 5 that supported it) – we know how important it is for healthcare providers, researchers, and advocates like us to speak up.
Paraphrasing op-ed columnist David Leonhardt, we must keep our focus. We must continue to press for protections for persons with preexisting conditions, care for women of reproductive age, and benefits for those who are low-income, resource-poor, and marginalized, many of whom depend on Medicare and Medicaid provided by the Affordable Care Act, like older adults with Alzheimer's dementia or other cognitive impairment.
Older adults with Alzheimer's dementia need the Medicaid protections provided by the ACA, and more. They need Congress to reauthorize the Geriatrics Workforce and Caregiver Enhancement Act that funds the Geriatric Workforce Enhancement Program (GWEP). As a geriatric psychiatrist, mental health nurse, social worker, psychologist, and public health advocates, we know what works: A well-trained healthcare team working together with the patient, family, and caregivers. GWEP funding does this. It brings together geriatric specialists from rural and urban areas across the country and provides resources and education to patients, caregivers, and health care professionals to build teams that deliver safer, better care to older adults. Communication is better. Care is coordinated. Disease prevention and treatment of chronic disease is more efficient, effective and of higher quality.
The GWEP is the only federally funded workforce enhancement program to train healthcare providers and caregivers on Alzheimer's disease and dementia symptoms. It was created and funded in 2015 by HRSA (part of the federal Department of Health and Human Services) through Title VII and Title VIII of the Public Health Service Act. GWEP is now up for reauthorization. Representatives Schakowsky (D-IL), Matsui (D-CA), and McKinley (R-WV) have introduced the bipartisan Geriatrics Workforce and Caregiver Enhancement Act, H.R. 3713, which authorizes five years of funding at higher funding levels than before. Chairman Burgess (R-TX) of the Health Subcommittee of the Energy and Commerce Committee has introduced a similar bill (H.R. 3728) using current funding levels ($38.7 million for the GWEP).
More than 5 million families are suffering from dementia in this country. In 2017, they will dig deeper into their own pockets, spending close to $56 billion to keep their loved one cared for and safe. Dementia is incurable, progressive, and debilitating. This terminal disease places enormous demands on families, caregivers, and healthcare and community resources. Many older adults and their families don't have access to any services. Without the GWEP, there is little chance for change. By 2025 there will be over 25,000 job openings for geriatricians. Those jobs will go unfilled. Yet, even if there was a surge of interest in geriatrics, schools cannot meet the demand. Patients, families, caregivers, and healthcare professionals need this program.
The GWEP reached more than 57,500 individuals, 22% of whom were patients, families or, lay caregivers in 2015-2016. Members of over 45 professions and disciplines were trained. Nearly one in five GWEP trainees was a medical student. Over 100,000 faculty and practicing professionals participated in nearly 1,200 unique continuing education courses offered by GWEP grantees. The majority of these graduates received training in medically underserved communities (96%) and primary care settings (83%). Many of these professionals stay in these underserved communities after graduation.
The GWEP is changing the delivery of health care to older adults and their families, now and in the future. We hope that we can continue to move forward. Call your Congresspersons. Discuss with your family and friends. Encourage Congress to do the right thing and reauthorize the Geriatrics Workforce and Caregiver Enhancement Act, H.R. 3713.